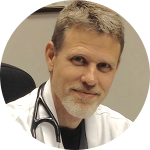 "In regard to the recent website design for our urgent care medical practice, Kama has been an exceptional find. During our first conversation, she listened attentively as we discussed the mission statement of the clinic and the central principles of the practice. She was instrumental in communicating those principles through the visual layout of the website. 
Throughout the build, she was willing to share ideas, but never pushed a specific agenda. Her attention to detail and willingness to work within my schedule parameters were truly appreciated. The result was amazing. I couldn't be happier with my website—thanks to Kama!"
Owner/Medical Director, OneStop Urgent Care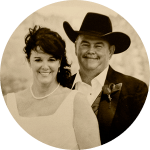 "This last March my husband asked me what I thought about renting out our ranch to eclipse campers. I quickly replied, 'absolutely not!' After a month of pondering the idea, I relented without enthusiasm. By then, we only had four months to conquer an unseemingly impossible feat. We attempted to create our own website, but a month went by with only eight customers. We felt a panic creeping into our big money making dream.
On a whim, we began searching for a professional web designer. Kama Wilson at Smitten*, was our first choice only because of her prompt return of our phone message we left her. I was leery of trusting someone I had never met before with the money we were about to invest. Kama went above and beyond what she promised us. With a task so daunting as hosting 3,000 eclipse campers and all the organizing that comes with that, Kama picked up and helped us navigate through the unknowns. We continually heard from campers that they had picked our site because of the great website we had created.
We became a little worried that we may not be able to live up to Kama's creation of us and our ranch. But our event was a complete success and we have been asked to continue events by our campers in the future. We highly recommend Kama Wilson and Smitten* for any website needs you may have. She WILL make you a profit and you will gain a friend in the process. Kama offers integrity, sincerity and a creativity that will put your business/event in the lead."
Eclipse Campground Host, R+D Ranch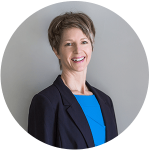 Kama is so easy to work with, and did a great job capturing the essence of who I am and the vision I had for my business. I highly recommend her.
President, Thriven Functional Medicine Clinic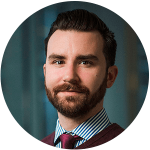 "Kama tells you exactly what's going on with your project, without fluff or technical jargon, and when she says she'll do something, she does it. It's a very rare trait to find in an employee, let alone a vendor.
Even though I've never met Kama face-to-face (although I certainly hope to get the opportunity) it truly feels like we've had countless in-person meetings over the course of our 3-year partnership. It's as if the 2000 mile distance between us is reduced to a 4-foot desk."
Vice President of Creative, Lead to Conversion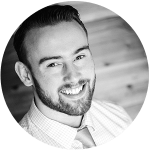 Kama is very delightful to work with. We have two company websites that she has designed and continues to host for us.
In the past we have worked with larger company's which are difficult to work with and generally do not listen to what we have requested as far as design. In our most current situation we had a website developed for our athletic clubs here in Portland called Peak Performance by a large company, after months of playing phone tag with the developers, there was not progress.
Ultimately we had the website released and asked Kama to finish for us. Kama was so disappointed in the work the larger company had completed for us that she was willing to start from scratch and recreate the website in our image on a short timeline. This shows a huge sense of passion for the industry and that she stands by her work with pride.
Kama went above and beyond our expectations and created the website we wanted in less than a month.
President, Peak Performance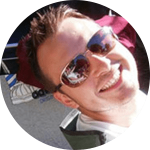 "There is a reason why I keep coming back to you guys. 3 websites in three months and counting! I want to keep you as my little known secret, since all of my competitors are so jealous. Hands down the best web design company I have ever worked with (and I have worked with over 50 of them). Kama creates some of the best websites I have ever seen."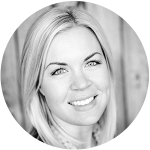 Kama did an excellent job creating our new website. She listened to what we wanted and helped us come up with creative solutions for what we needed. Whenever I requested a change she got it done fast! I get so many compliments from clients on how beautiful our website is. I highly recommend Kama!
Vice President, OnStage, Inc.
"Kama Wilson and her team at Smitten* strike the right balance between creative design and technical skill missing in many of today's web designers. Our project was delivered on time and on budget. Kama truly cares about her clients and the success of their projects. I will continue to use Kama and her team for all my business projects requiring creative design."
CEO & Investment Banker, Telos, LLC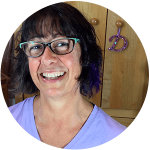 "Working with Kama could not have been easier. She asked the right questions and understood my needs right from the beginning. I know very little about the world of website design so I had a lot of questions. She got back to me with answers to my questions and concerns in a timely manner. She not only used my photos but included "stock images" that were the perfect compliment to mine. Her work was done on time and in the the amount of time estimated in the original bid. I highly recommend her services to anyone!"
Owner & Seamstress, Memories to Quilts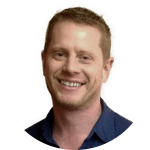 "Beautiful! We gave Kama some very broad parameters, and some pretty vague ideas of what we wanted. She researched other sites and came up with a look for us that fit with our style, and is completely original. The feedback we've gotten on the website has been incredible. She was incredibly responsive to our feedback, and provided excellent guidance. A fantastic experience, and highly recommended!"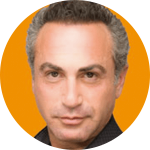 "I could use an infinite number of glorious adjectives to describe Kama's professionalism and talent, but to keep this concise, I will just use AWESOME. Attention to detail, second to none. Be it web design or project management, you know Kama is going to get it done on time and exceed all expectations. I have been in business for 31 years and never have I been as impressed by anyone as I am by Kama."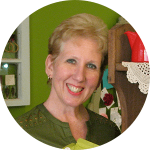 "Smitten* is top notch…I am very happy or should I say ecstatic with my new look. Kama caught my personality and it reflects in my new website. I feel like it's mine…Smitten* has held my hand on every level of my website's creation. They are a warm and fuzzy group and I am so happy to have made a friend, as well making leaps and bounds with my business!"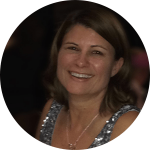 "We have a dental practice which was in dire need of a website. Kama came highly recommended. She is very thorough, with attention to detail and she also listens to what the customer wants. We are not easily pleased, but can honestly say that Kama has surpassed all our expectations. Now we have a functional, classy, quirky website all rolled into one. Thanks Kama."
Manager, Preston House Dental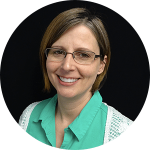 "I've built websites in the past. And some came out OK, and some…maybe not so OK. What a blessing to find Kama and Smitten*. Kama is a Master of creating amazing websites. She is a pleasure to work with, very flexible, knowledgeable and talented! She understands marketing and incorporates it in her website design. I had her redesign one of our main websites and were so pleased with the result that we asked her to redesign another site too. I highly recommend Smitten* to everyone."
Manager, Fairway Dental Care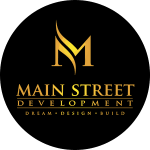 "Kama at Smitten* developed our website and I was very impressed with the service and quality of product. She was very flexible and with my schedule, and patient to deliver exactly the type of website I was trying to create. She gave a lot of attention to my specific needs to make sure I was happy with the copy, colors, and format. I can strongly recommend Smitten* to others."
President, Main Street Development, Inc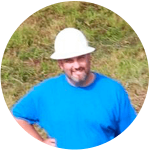 "Working with Kama Wilson at Smitten* was fantastic. I knew very little about web sites, how they are created, maintained, etc. I started by looking at do it yourself website building programs and was a bit overwhelmed. Then I found Kama and she created a wonderful website for our company. 
Kama is extremely knowledgeable about website design and functionality. The knowledge, experience, and advice Kama brings to the table for website building can't be emphasized enough. Do yourself a favor and use Kama's knowledge and experience, and save yourself an immense amount of time, expense, and energy when it comes to putting your business on the internet."
President, Fire Octopus, LLC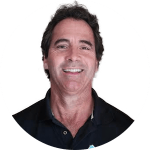 "I have looked at it several times and really do like it. I can see why Peter refers to your talent. Thanks for making me look so good!"
President, Earthwise Solar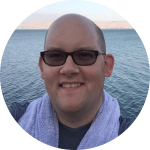 "The website is so awesome! I love how simplified it is, how intuitive it is, and the fact that it gets me dreaming about its potential."
"I was really impressed with Kama's copywriting skills. When I gave Kama a long list of the things I wanted for my project (a long list), I couldn't believe it when she showed me the finished product. All my major points were included…in her own unique words, which were much more powerful, better expressed and more succinct than mine! Amazing."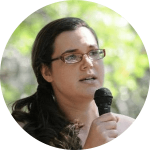 "Kama Wilson gave our church website a major facelift. Now it is bright and friendly, as well as clean and easy to navigate through. It definitely reflects the attitude and culture that our congregation is striving to embody. Thank you, Kama!"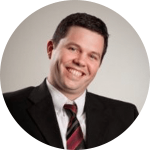 "Wow, Smitten* really came through for us on this last WordPress project. You really impressed the office manager in explaining things in a way she could easily understand, and I was impressed by your research of well-supported WordPress extensions. It's great to work with someone who understands project deadlines and delivers on time!!!"
President, RapidFyre Web Design
* This love note was written for us when our business name was Peppermint, but we've since changed our business name to Smitten.