design + branding + websites

Your website makes an impression in less than 1 second. We'll help you make it a sweet one!
We believe you shouldn't have to settle for a website that holds your business back. Unfortunately, most web designers don't incorporate science and psychology into what they do. We'll help you stand out and look perfectly amazing, because you want a site you can be proud of!
Deeply affected with or struck by strong feelings of attraction, affection, or infatuation.
Attract the clients you want.
By combining science, psychology and design we craft websites that attract the clients you want.
Beautiful handcrafted design that expresses your captivating message visually.
Establishes credibility & trust in seconds
Captures attention of your people and they feel they belong here
Creates the "I'm so smitten" feeling (see definition above)
Why does alluring design matter? Because If you get beyond cliches and a stock-photography feel and develop a strategic layout, experiences, images and stories that express the feelings and essence of your brand, people are gonna start falling in love. And wedding bells (a.k.a. "cash registers") will start ringing!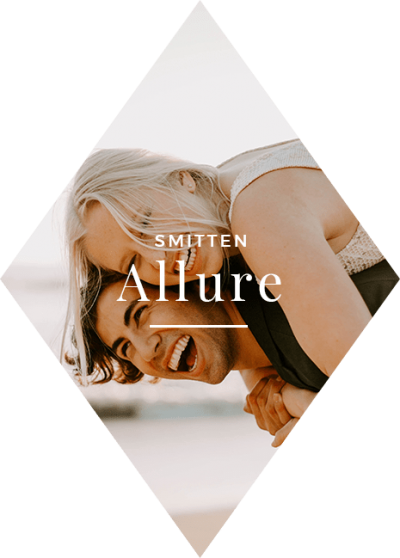 But isn't alluring design everything?
Nope. It's only the first of our 3 obsessions that can help you attract client love. Stop here, and you'll be ahead, but you won't be leading the pack.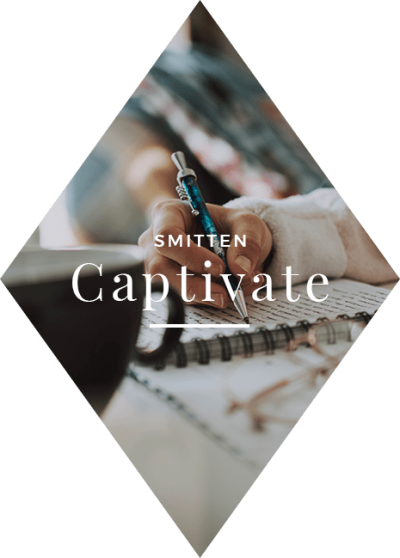 You need strategic, captivating messaging (a.k.a. content) that explains who you help, why you help them and how you help them.
Helping your people know they're where they belong
Removes the need for pressure & hard-sells
Your people will be almost irresistibly drawn to you
Why is a captivating message critical? If your website sounds like all the others in your market you make it hard for your people to select you. Basically, you're encouraging your visitors to go somewhere else because there is no compelling reason to select you. That's not what you want! By crafting captivating communication, you can switch on your ideal people's lights and get them engaged––with you! (No, no, we're not talking about a romantic engagement here….)
Get into their heart, not their head.
Studies show that everyone (except you and me, of course) makes purchasing decisions based on feelings. Your website should reach their heart, not just their head.
The effects of your alluring design and captivating messaging are the most powerful when completely infused with your distinct personality and unique spin.
You'll stand out from the crowd
The right people will naturally connect with you
You'll love the freedom of being yourself
Honestly, isn't being unique overrated? Well, think about this…. People yearn for human connection, yet most websites sound corporate or robotic. You could almost predict what words businesses will use on their about page or guarantees. So when you are distinctively your own human-self on your website, you create an experience people will enjoy and want more of. You've never known anyone seriously yearning to date a robot, have you? Didn't think so.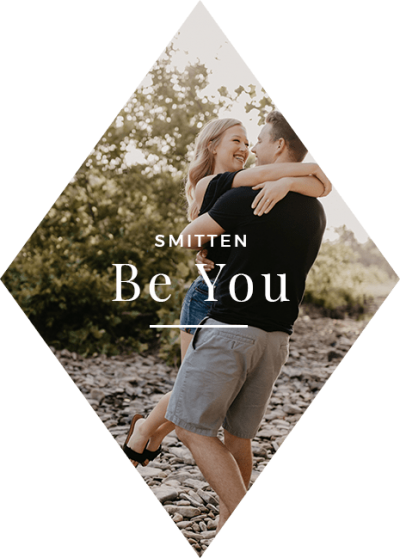 They'll be able to fall in love with your business faster, easier & deeper.
With alluring design, captivating messaging, and you really being you throughout your website, you'll find people fall in love with you faster, easier, and deeper. And that's the best feeling there is. What if people were smitten with your business?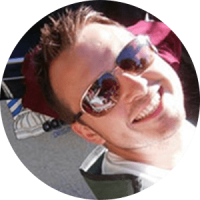 "There is a reason why I keep coming back to you guys. 3 websites in three months and counting! I want to keep you as my little known secret, since all of my competitors are so jealous.
Hands down the best web design company I have ever worked with (and I have worked with over 50 of them). Kama creates some of the best websites I have ever seen."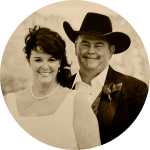 Because business love stories make us smile
One of our clients, Dawn, a cop-turned-elementary-school-teacher wanted to go big during the total solar eclipse because her ranch was perfect for great weather and in the path of totality. She started late, building a little Wix website and sold just 8 camp sites.
Realizing her dreams needed help, she contacted us and we worked together to make a Smitten experience for her impromptu campground business. We combined captivating messaging, alluring design, and her uniqueness to craft a story people couldn't resist.
The response to her new website was literally crazy. Sales started pouring in. Even though Dawn had less than 3 months to fill her campground, she ended up with about 3000 campers! She had campers abandoning their expensive non-refundable sites at other campgrounds and paying again to come stay with her instead. Many campers told her that they had chosen her because of her website.
And that's the story we work hard to achieve for our clients as we help them with web design. Love stories! They simply can't be beat!
Are you ready for people to fall in love with your business?
Awesome! We'd love to get to know you and discover if we're a good fit for each other. We only accept 6 full web design projects per quarter. So space is limited! See if you qualify and book your free get-acquainted conversation right away!